IT SUPPORT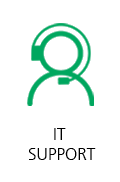 Businesses in today's technological driven world depend heavily on their systems regardless of what type of business. When employees cannot access their system they cannot perform their job, help customers, etc. Ignoring this type of problem can lead to downtime, loss of revenue, data loss, etc. The business can try to hire their own IT employee (which can be very expensive) or look to offload those IT headaches to a trusted partner. Our monthly IT support plan allows for a cost-effective alternative to hiring your own IT staff. more info
---
HOSTED PHONE SYSTEMS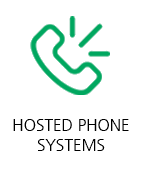 As technology changes businesses change in order to keep a competitive advantage over their competition. Phones systems are a necessity for any business to succeed. Businesses are in need of more sophisticated phones systems but are not interested in spending large amounts of money. Hosted phone systems are cost-effective alternatives to the traditional on premise phone systems. more info
---
SECURITY CAMERAS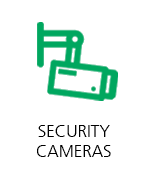 Security cameras are everywhere nowadays, from street lights to area businesses. There are 2 general types of security cameras available: Analog cameras and IP Cameras. Analog systems have been around for a long time and often come with the following amounts of supported cameras: 4, 8, 16 or 32 cameras. Analog systems are typically coax based and video can be viewed locally or across the Internet. IP Camera systems are newer to the market than analog systems. IP systems utilize the computer network to communicate with cameras/storage devices and video can be viewed locally or across the Internet. We prefer IP systems over analog for many reasons. more info
---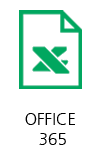 OFFICE 365
Many businesses have been migrating to Office 365 for several reasons in the last few years. Some of the applications that Office 365 has to offer are as follows: Exchange Online (email), Video Conferencing, Instant Messenger, Online File Sharing, and Office for PCs/Macs/Tablets/Phones. more info
---
SECURE DOOR ACCESS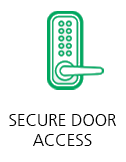 Extraco Technology is a full-service information technology (IT) company that is fully backed by the Extraco name, reflecting a commitment to first-class service. IT outsourcing is a smart, cost-effective way for businesses to minimize technology headaches and regain their business focus. Small and medium sized companies looking to offload IT obligations to a trusted partner need to look no further than Extraco Technology. Providing a proactive approach rather than a reactive one, allows Extraco Technology to prevent possible IT problems before they arise. more info
---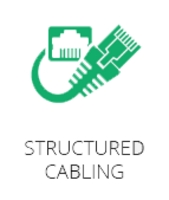 STRUCTURED CABLING
When it comes to network infrastructure, businesses need a trusted partner to ensure that your cabling project is completed on time without excuses. Whether it is mounting TVs/Projectors or running fiber optics/data cabling, Extraco Technology has you covered. Learn more about some of the different structured cabling services Extraco Technology has to offer: more info
---
DARK WEB MONITORING

Digital credentials such as user names and passwords that connect you and your employees to critical business applications and online services are among the most valuable assets you own — Criminals know this. Fraudsters operating on the dark web could buy a person's entire identity. Bank account details, Airbnb profiles, and social media logins are worth money to bidders that reside on the murkier side of the internet. more info
---
INDOOR ACTIVE SHOOTER DETECTION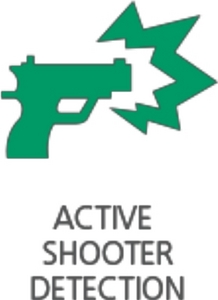 Extraco Technology has partnered with Shooter Detection Systems (SDS), the industry's leading gunshot
detection solutions provider, to provide, install and service indoor shooter detection for our customers. As a
provider of comprehensive security systems, Extraco Technology is proud to offer this indoor active shooter
---
FULL SERVICE ADVERTISING
Extraco Consulting is a full-service agency for businesses.
We offer a customizable approach to understanding and supporting your brand or in building your brand.
Learn more
---
VAPE DETECTION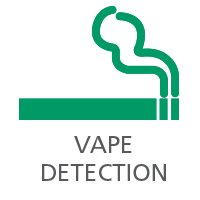 Initially intended for schools to combat the vaping and school shooting epidemics, the HALO Smart Sensor has expanded across all industries. Our monitor may be placed in areas where cameras are not allowed and is capable of detecting environmental changes in these enclosed areas. Detection notification will be sent via SMS text,email, or through video monitoring tools.
---
CompleteCloud
CompleteCloud turns your IT into a single, projectable, consistent monthly cost that's predictable, reliable, scalable, affordable, and secure so that you can focus on what matters most. your business. more info